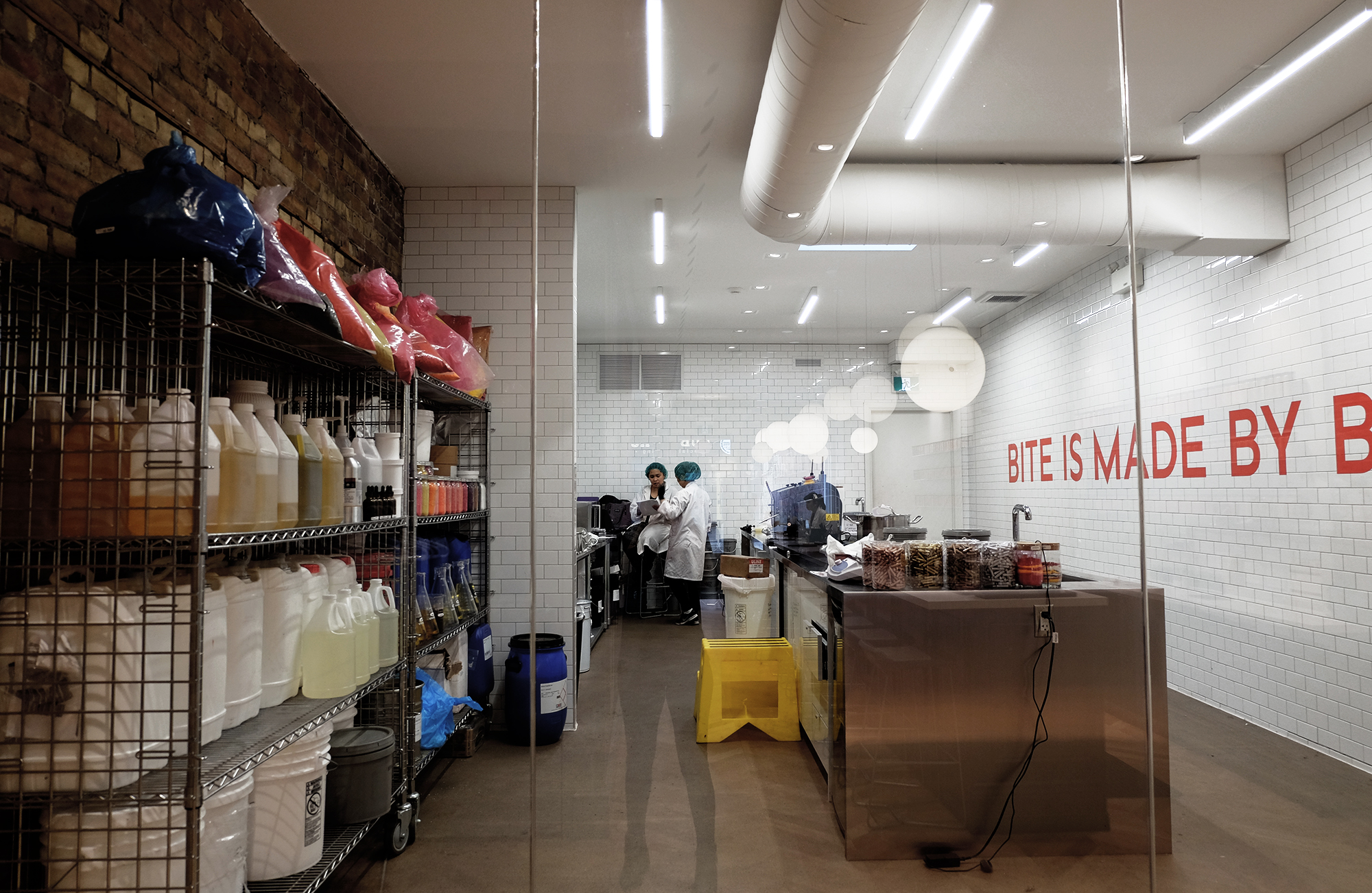 Ever had the ache to create your own lip shade? I mean, I feel like that's kind of every girls dream, no? It's pretty much impossible to find a lipstick that really knocks it out of the park. From my own experience, it's usually, "I like this, but if it were one shade darker/more opaque/a bit less orange-y/etc. it would be perfect." Enter the BITE Lip Lab.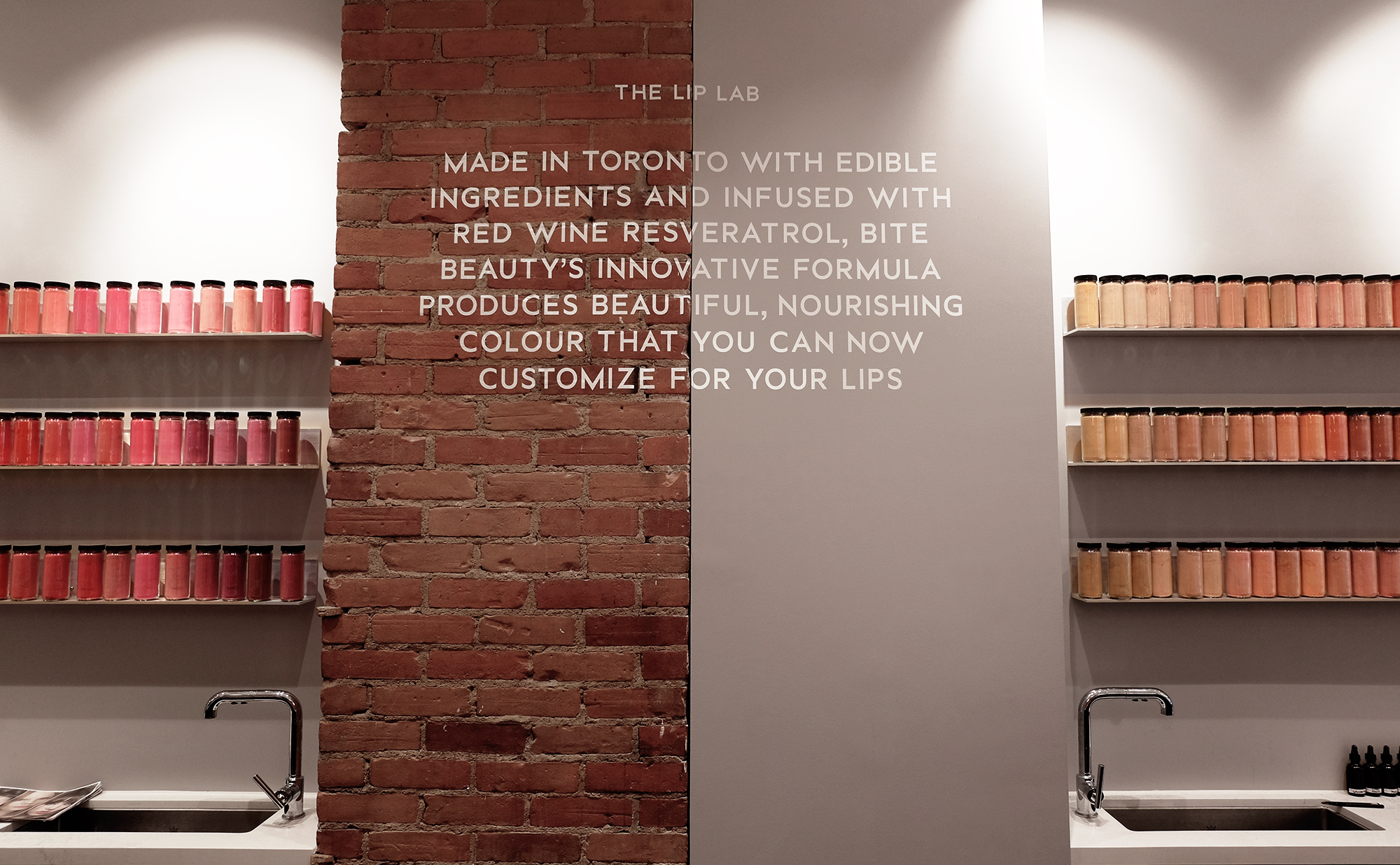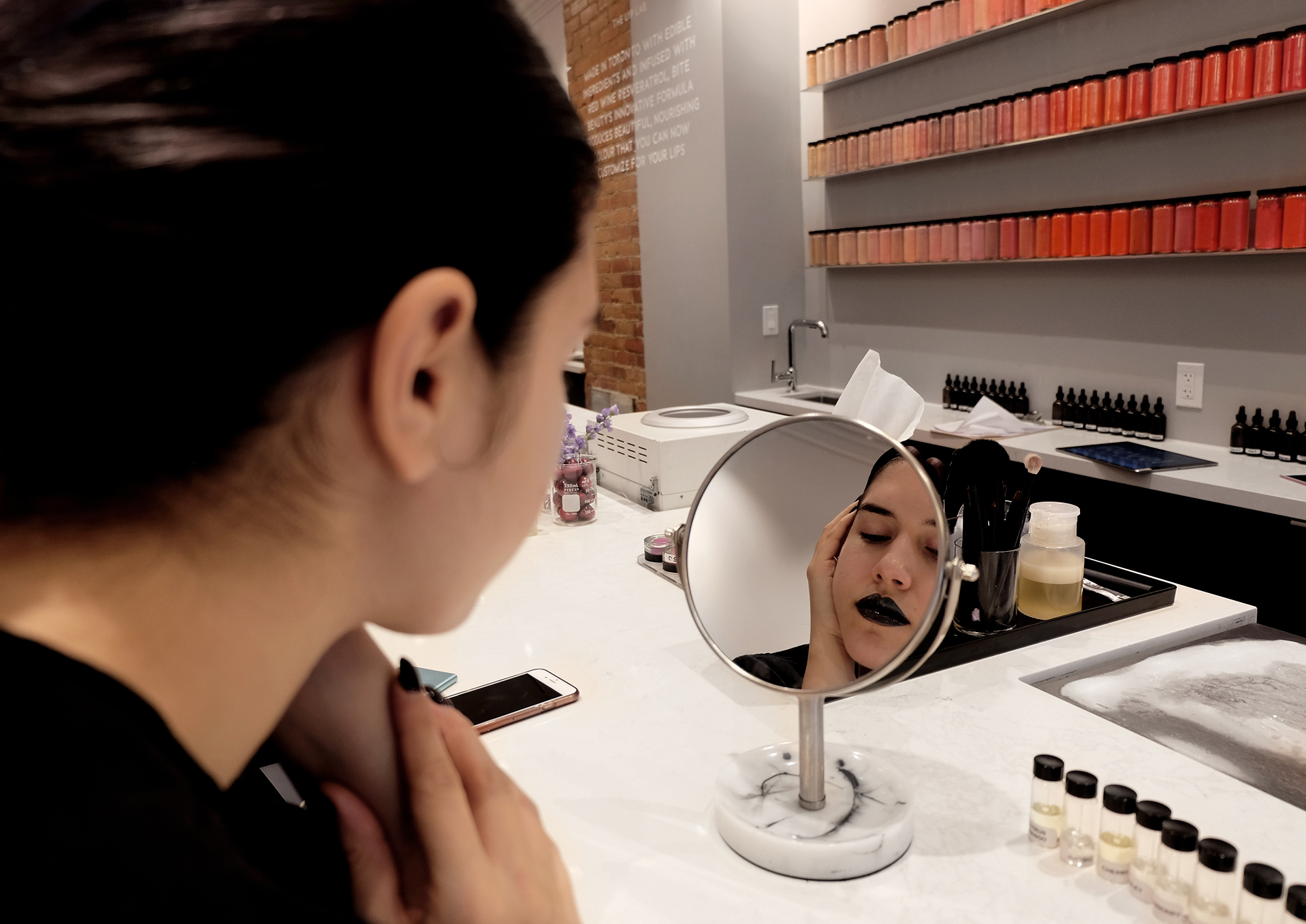 If you haven't heard of BITE Beauty, they're an incredible Toronto-based cosmetics brand that is responsible for what is pretty much the most epic lip stuff you will ever get your hands on. Legit.
Founder Susanne Langmuir's motto is, "You eat what you put on your lips, so your lipstick should be good for you." All BITE products are organic – and essentially edible. I was lucky enough to get to sit down at dinner with Susanne a few months back, and her story is incredibly inspiring. As a beauty entrepreneur for sixteen years (read more on her backstory here – it's crazy) Langmuir felt frustrated by her inability to find a high performance lipstick manufactured with quality natural ingredients, so she decided to – duh – just make her own.  Now, she's giving customers the chance to experience custom lipstick, made right before their eyes.
My girl Maram hooked me up with a bespoke sesh, where I ended up concocting a luminous gunmental shade with gold shimmer with the help of one of their lovely lip lab artists. I think my favourite part was choosing the scent. You can do a combo of up to two flavours (I did mint-lime!), which includes everything from berry to vanilla to coconut and all smell and taste UNREAL.
I highly suggest visiting, it's a super fun experience (and would also be a peeeeerfect bday gift for a gf.). Check out the website to read more + book an appointment at the lab.
Bite Lip Lap Toronto – 678 Queen St W.