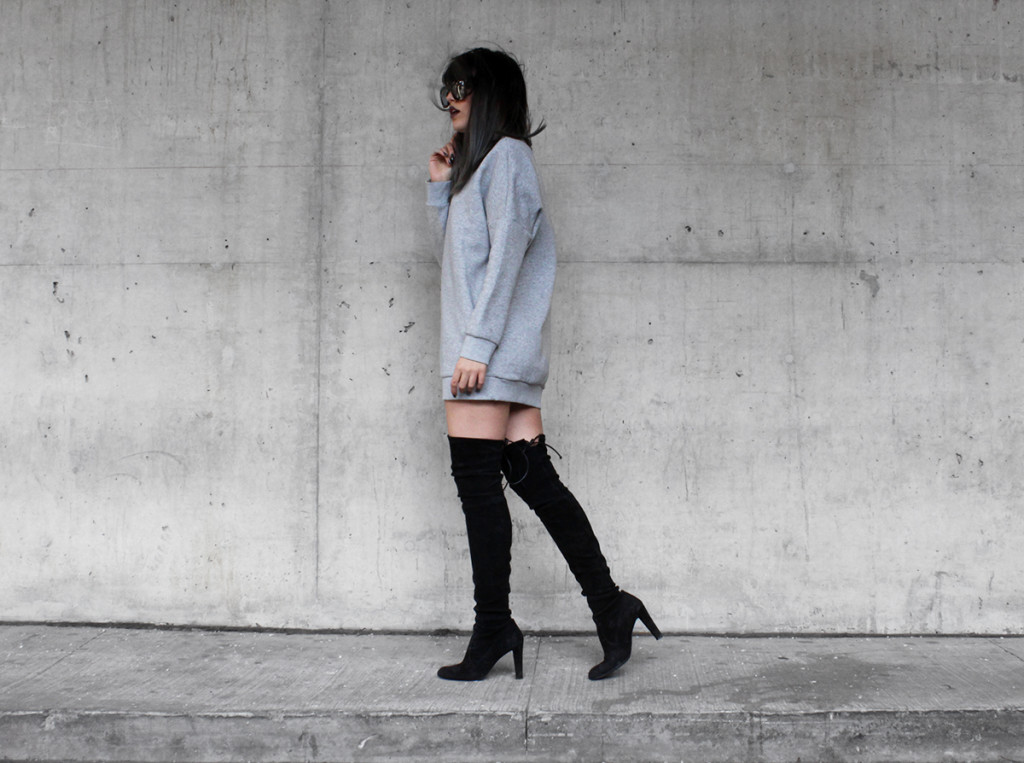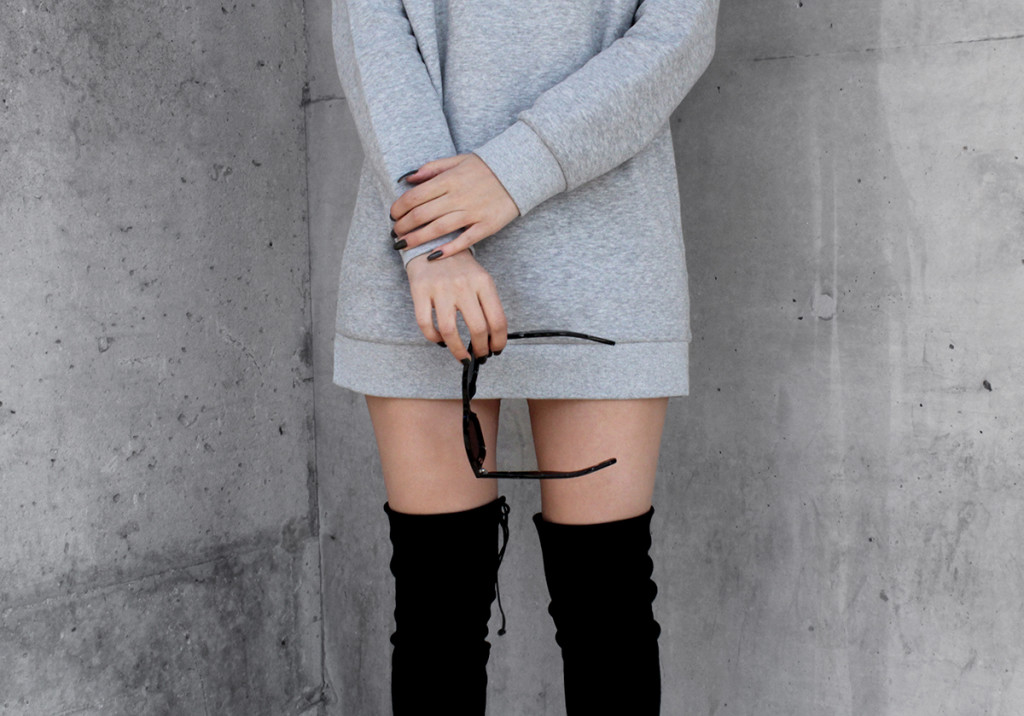 As much as it legitimately pains me to my core to admit this – this outfit was inspired by a Kardashian. Before you completely discredit me for life though, I must mention that:
1.) The inspo photo was body only with the head cut off, that I later realized was one of the clan.
2.) It was the least offending K. (in my opinion at least), Kourtney
This is the street style photo of her – with the oversized rust-coloured sweater (which was presumably Yeezy Season 3 but also maybe Acne) and the trusty Stuart Weitzman Highlands that got me. Here's my take on the look, via a more affordable top half from H&M – *I got a L in the sweater because I wanted that oversized/long fit.
Stuart Weitzman, here
H&M turtleneck, here