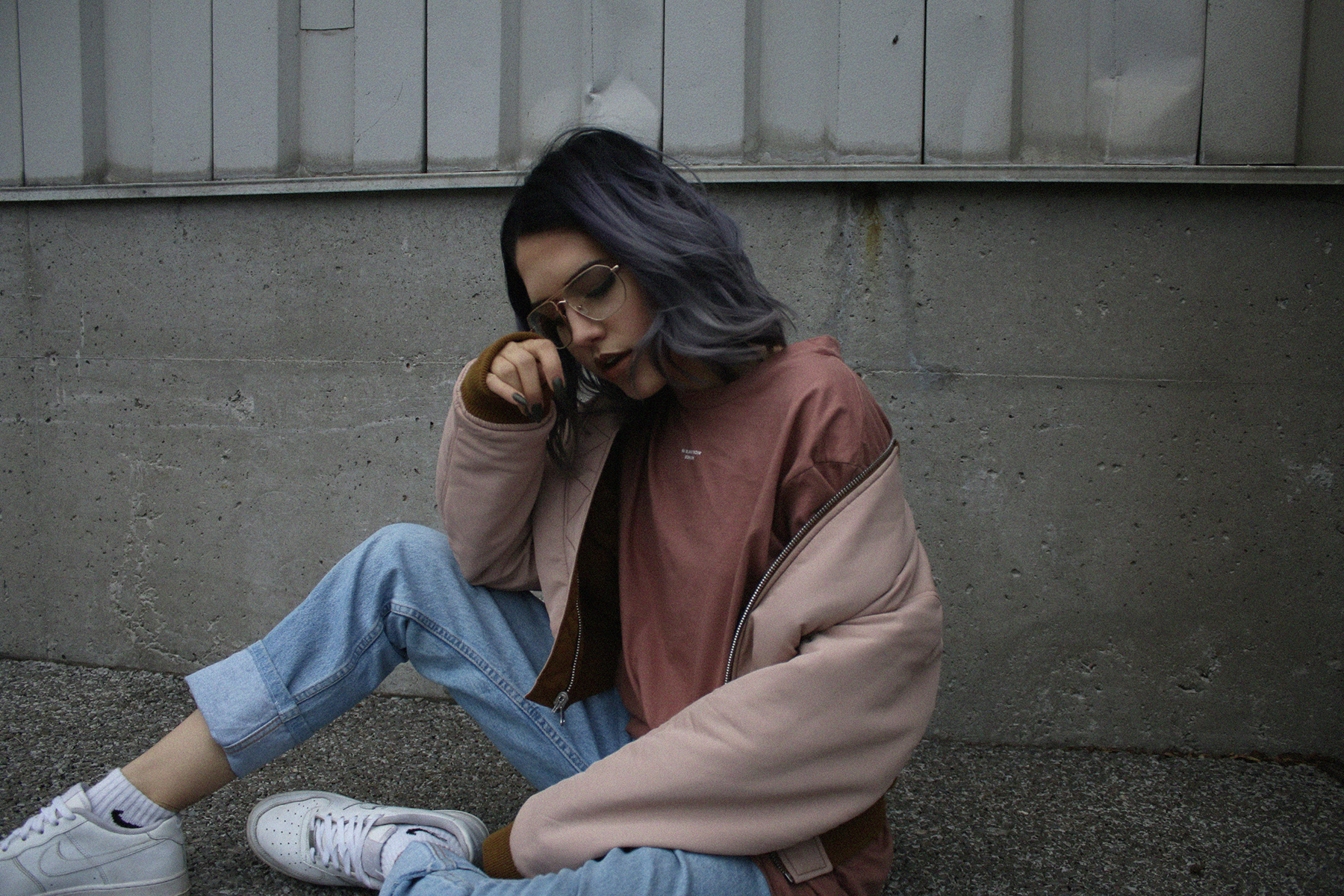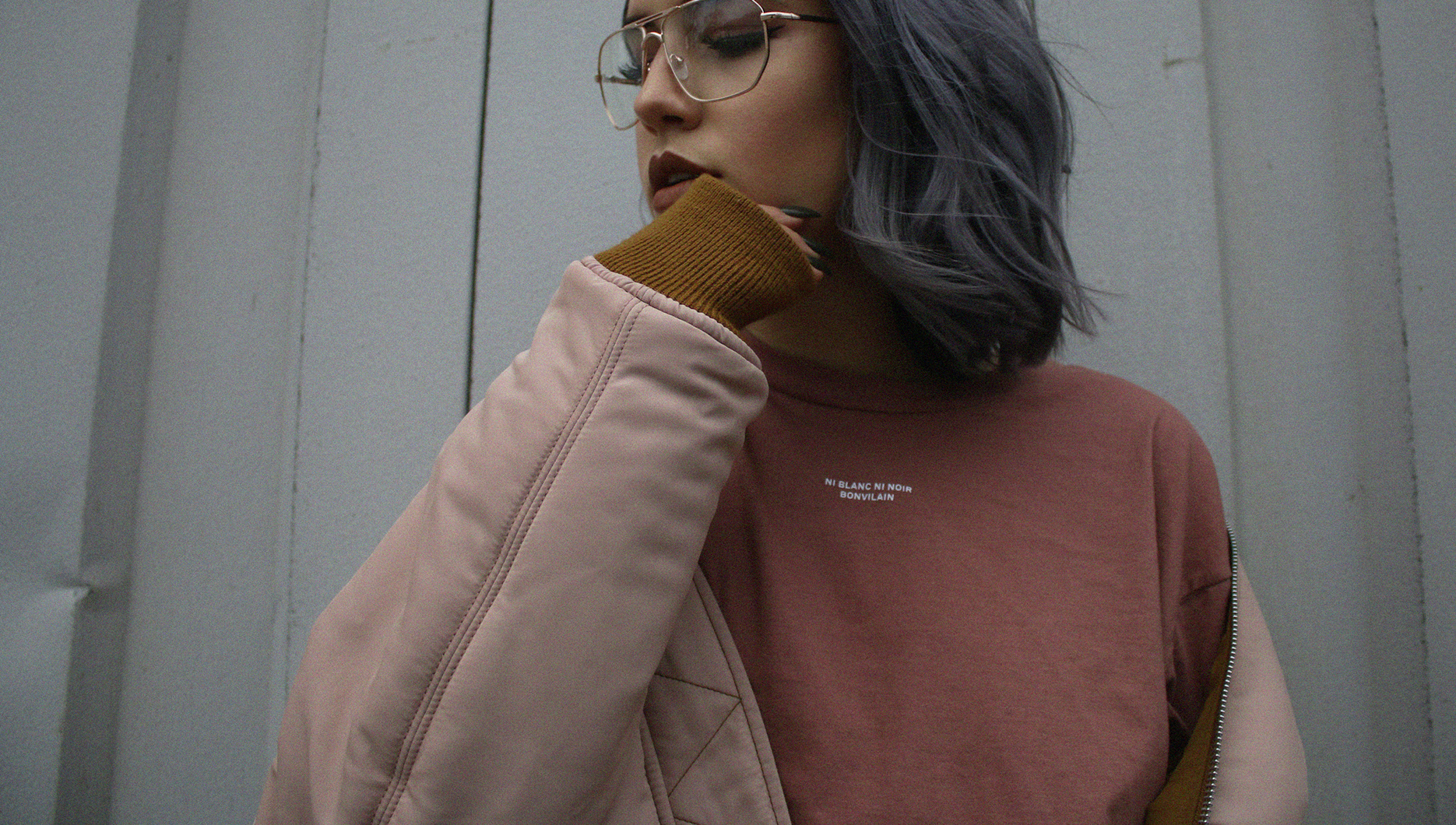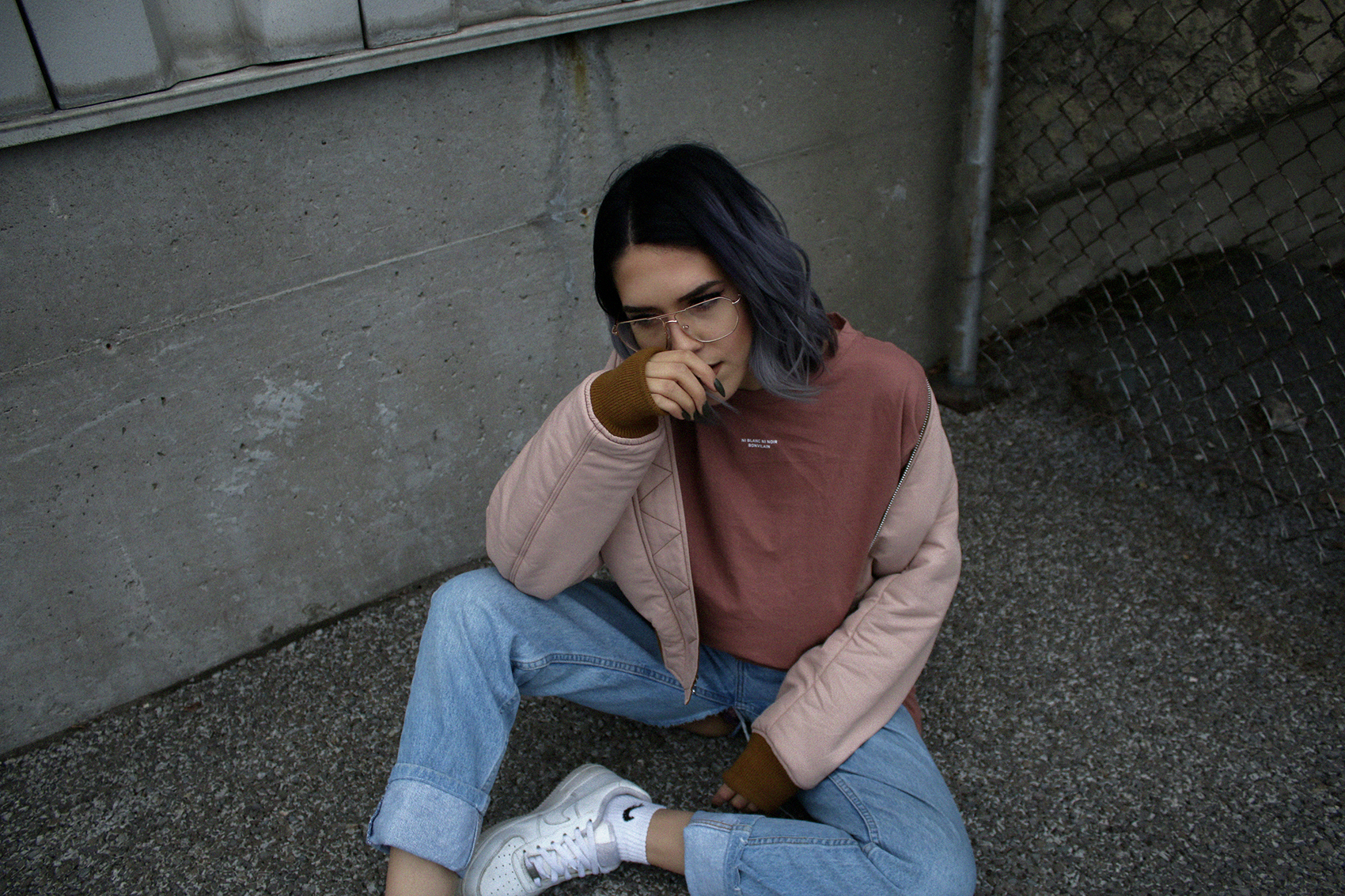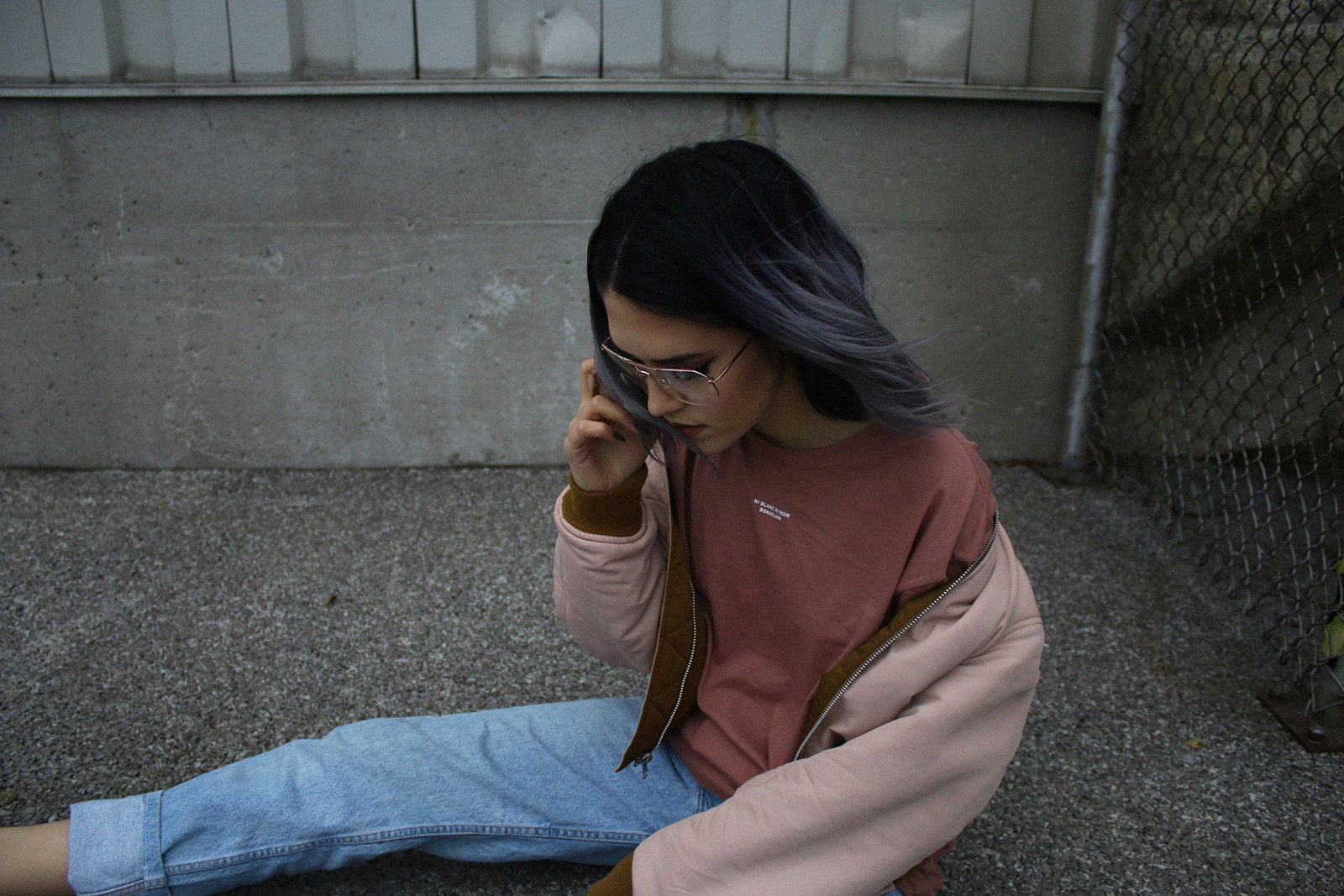 In my last post with Redken Canada, I talked a little about my transition to grey – how change is not only good, but necessary; and how much I'm thoroughly enjoying what evolved into a quite drastic hair transformation. Another thing this whole process has made me come to terms with is the fact that it's JUST hair.
Like a lot of women, I used to use my hair as a security blanket – the hallmark of my femininity and one of my most-utilized boy luring tools. Believe it or not, I used to have ultra-long, highlighted hair that I spent an embarrassing amount of time curling into 'romantic' waves. For a large period of my life, I wouldn't have DARED wearing it any other way but that. But when I started working at a salon, I started experimenting with colours – adding streaks of purple and such. I remember eventually wanting to experience having jet-black hair, and my boyfriend at the time convincing me not to – he was that guy that liked girls with bleached blonde hair extensions (I know, what was I thinking?) and thought it would look "scary" on me. I put it off for a good year.
Then, naturally, I rebelled as soon as we broke up. I loved black on myself – so much it would become my signature colour. (And coincidentally, later found out that the ex liked it too. Not that it mattered). This incident was the trigger to me realizing other peoples opinion's don't matter, and it's all about what makes me feel good – it's MY hair, a fun extremity that grows out of my body that I can use to express myself however I see fit. And I did whatever I wanted with my hair since that moment. After getting my hair curled recently I realized that I literally had a 'granny hairstyle' (short grey curls!). I loved it, but was was anticipating for some bros I know to make fun of me about it…but as it turned out, got more compliments on it from them than anyone! Lesson being: never to listen to boys. Kidding – lesson being, always do what impresses the most important person – yourself. 🙂
Colour formula is Seq gloss 01B at the roots, emulsified at the ends.
hair: Marie-Eve Faucher | special thanks to: Salon Tocci